Monthly Rent & Availability
NOT PRESENTLY VACANT

Location
Unit in 75 King William Crescent, Richmond Hill, ON L4B 0C1
Contact
Ken by text message at 289-434-3655
Description
2-bedroom, 1-bathroom condominium suite on the 5th floor of a two-building complex located in the Bayview Glen neighborhood of the Town of Richmond Hill, North of Toronto.

The complex has a 24-hour concierge/security guard located in the lobby.
Free visitors' parking is available in front of the building.
All amenities are shared between the two buildings.

The closest major intersection is Yonge and Highway 7.
Accessibility
The complex is wheelchair-friendly with automated doors in all common areas.
There are two elevator shafts to access the suite on the 5th floor.

Parking
One indoor, undergroung parking spot is included with the suite.
Long-term parking in the exterior visitors' parking lot in front of the complex is not allowed.
Additional indoor parking spots may be rented from other suites, but availalility is limited.
Size
Approximately 750 square feet
What's Included
The following appliances are included: range/oven, microwave oven with integrated range hood, refrigerator, stacked washer & dryer.
Locker on the second floor.

Heating, cooling, and water usage.

What's Not Included


Electricity
Cleaning (It is however expected tenant will keep the unit clean. If that is not the case, a surcharge will be applied.)
Amenities
24-hour concierge/security guard
Fitness center (weights, cardio, sauna, shower)
Dance studio
Lounge
Pool tables
Party rooms and guest suites (for rental)

Special Conditions
Only electricity is paid by the tenant.

You are required to purchase your own tenant liability insurance. The insurance policy must be effective from the first day of your tenancy and must be valid and in-force throughout your tenancy. This insurance policy is to cover any bodily injury or death that may take place in the condo unit and any liability you may incur from starting an event (e.g. fire, flooding) in it.
Our own landlord insurance policy only covers the property and our own liabilities. Your belongings are not covered by our policy and it is strongly recommended that you purchase insurance to cover them should there be damage by fire, flooding, or such events.
You must provide the insurance policy certificate upon lease signing.

Smoking is prohibited inside any and all areas of the suite and complex.
Pictures
Building complex exterior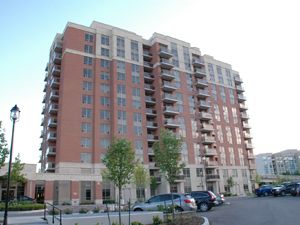 Lobby

Floormap (hover on the red dots to display a picture from that viewpoint)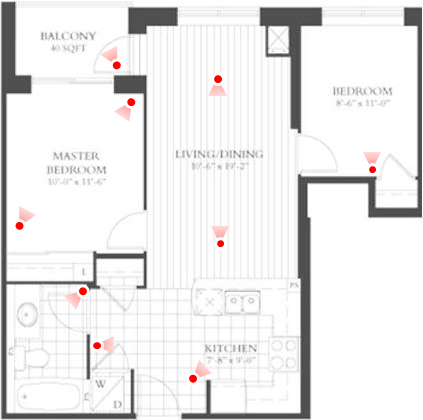 Master Bedroom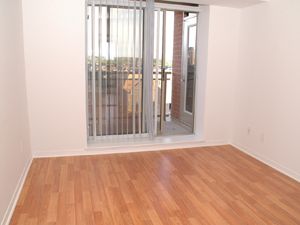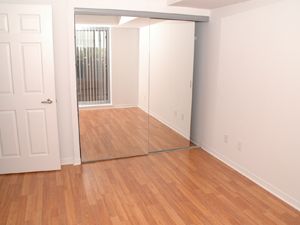 Bedroom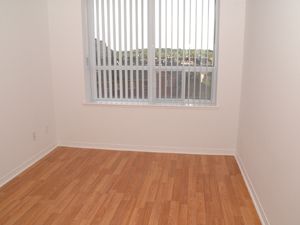 Kitchen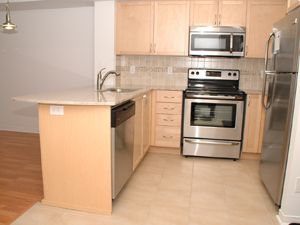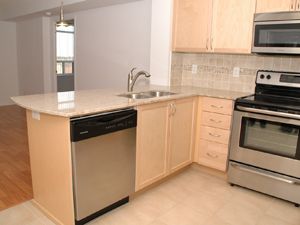 Living/Dining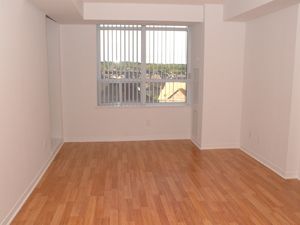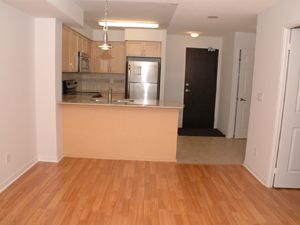 Bathroom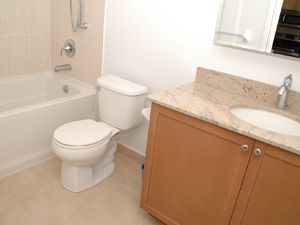 View from Balcony