Monthly Rent
NOT PRESENTLY VACANT

Location
On Wilderness Trail, Mississauga, ON L4Z 4A8
Contact
Ken by text message at 289-434-3655
Description
The Baker is a 1-bedroom apartment in the basement of a detached family home.
The home is located in a mature, quiet neighbourhood of Mississauga, West of Toronto.
The closest major intersection is Eglinton and Kennedy Road, right at the junction of Highway 403.

The apartment has a private entrance at the back of the house and its own washer/dryer.
This unit has a bedroom, a bathroom, and an open-concept living/dining/kitchen area.

Accessibility
Entrance to this unit is located at the back of the house, with a downward slope along the side of the house.
Although there are no stairs, this unit is not accessible by wheelchair and would also be difficult to access for people with reduced mobility (e.g. walker, cane).

Snow clearing in the walkway along the side of the house is the tenant's responsibility.
The landlord will do his best to clear snow in the driveway in a timely fashion.
However, if you require passage prior to him completing the job, you may be required to shovel your part of the driveway.

Parking
The apartment includes one outside parking space in the driveway of the home.
If you have overnight guests, you will have to arrange for alternate parking, possibly with a neighbour.
Overnight and longer-than-5-hour parking in the street is prohibited.
Please read Mississauga's parking bylaws.
Size
Approximately 480 square feet
What's Included
Electricity, heating/cooling, hot water, and high speed internet (wired & wireless)
Range, oven, refrigerator, washer, dryer
What's Not Included
Furniture (e.g. bed, table & chairs, couch, TV)
Microwave oven
Tableware & cutlery
Cleaning (It is however expected tenant will keep the apartment clean. If that is not the case, a surcharge will be applied.)
Special Conditions
This apartment is suitable for a single person. We are not considering couples and families at this time, given the small size and that all utilities are included in the rent price.

Certain members of the household suffer from severe allergies/sensitivities and pets and smoking are absolutely prohibited inside any and all areas.

You are required to purchase tenant liability insurance. The policy must be effective from the first day of tenancy and must be in-force throughout your tenancy. You will be asked to provide the insurance policy upon lease signing.

Everyone is expected to keep noise level to a minimum. Increased noise during weekends may be acceptable within reasonable hours.
Pictures
Floormap (hover on the red dots to display a picture from that viewpoint)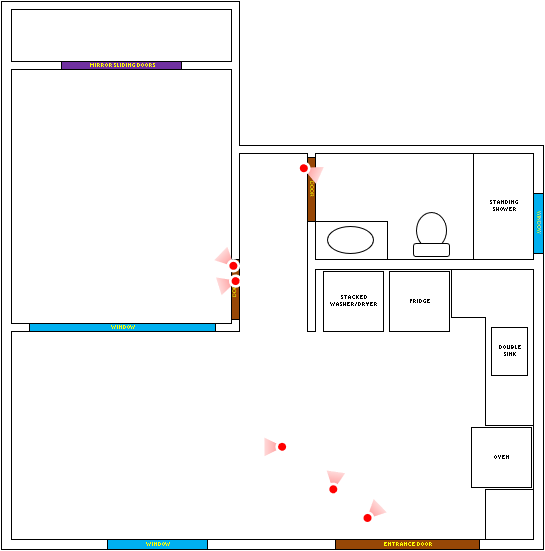 Bedroom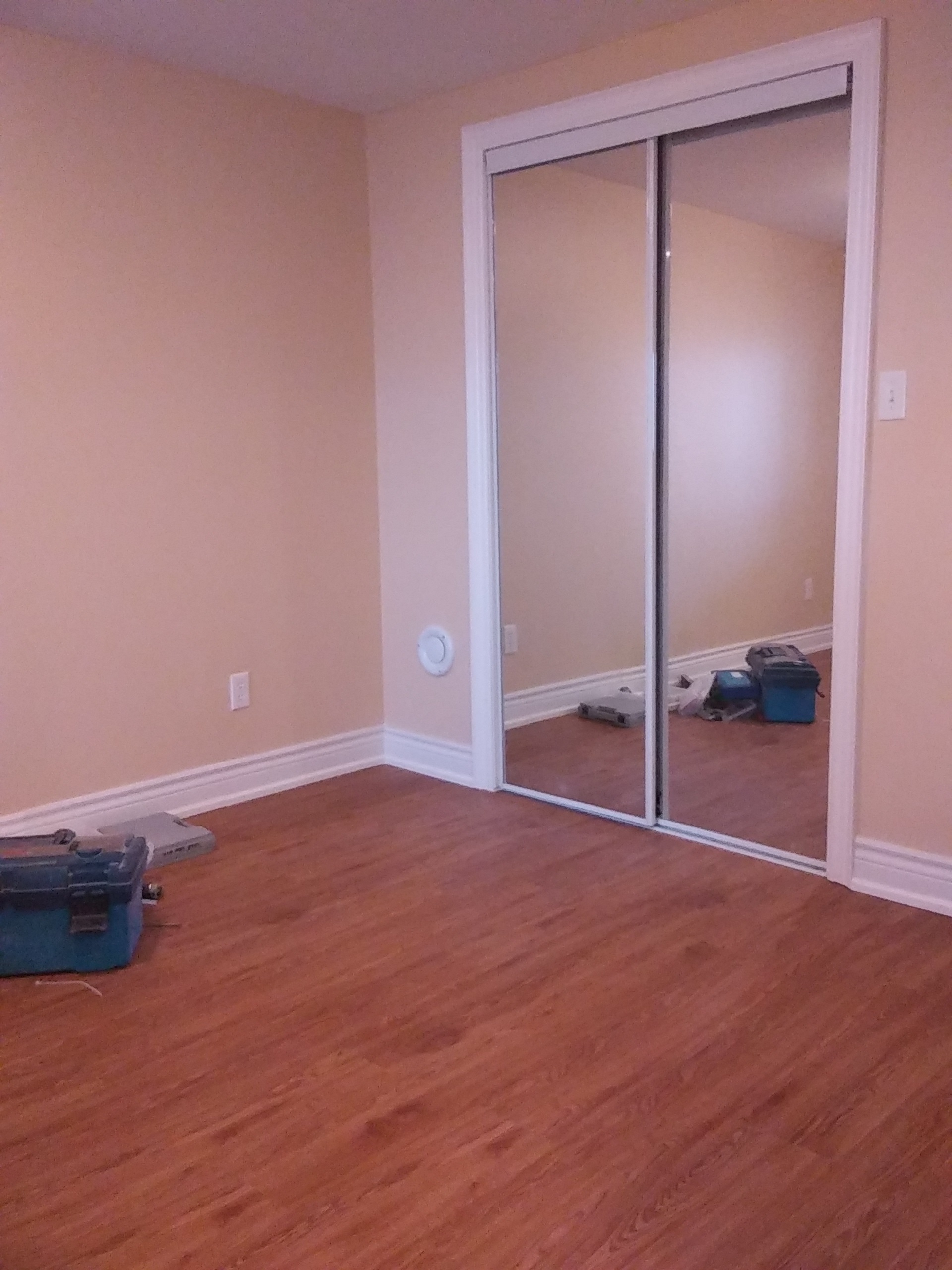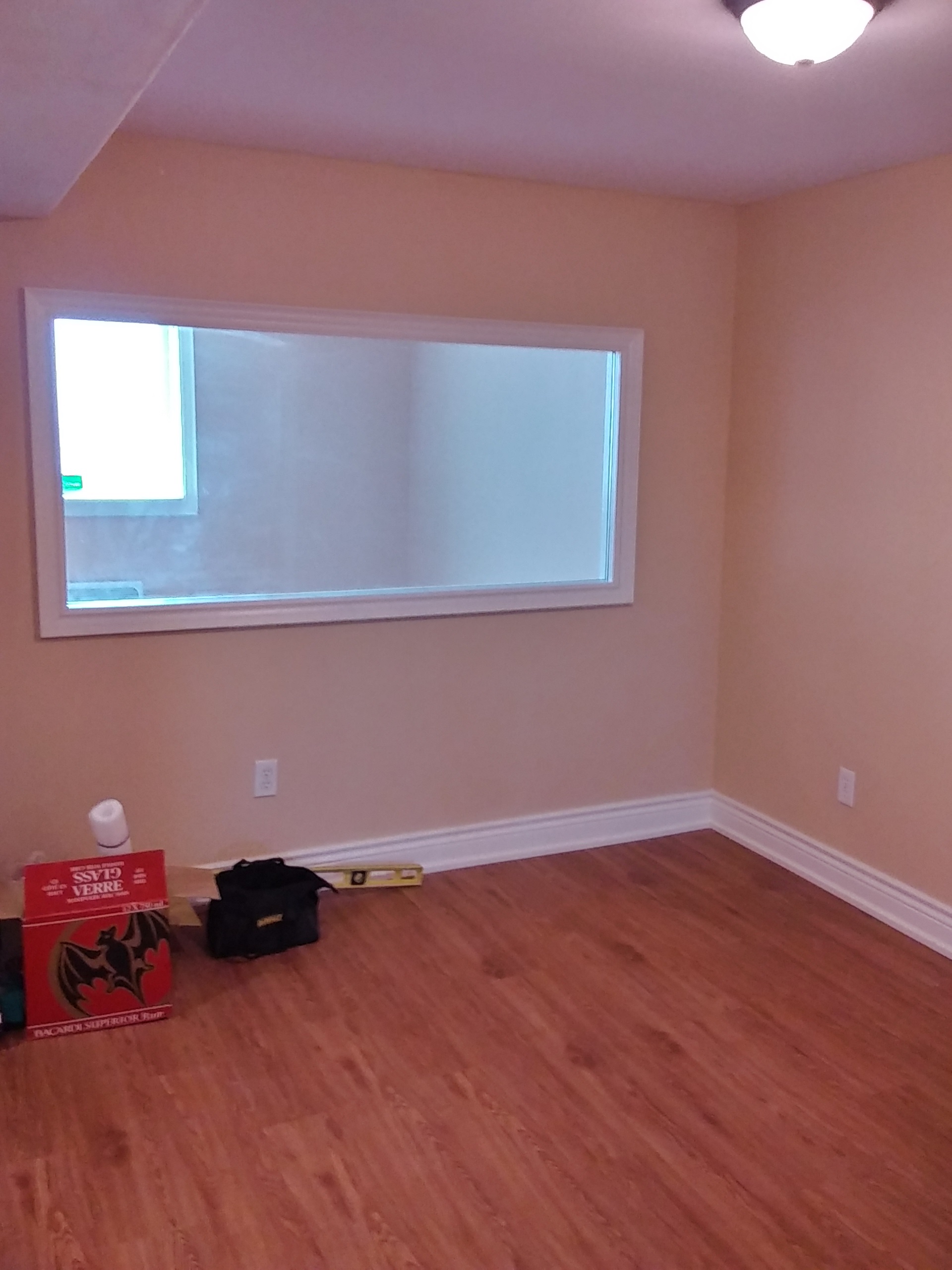 Bathroom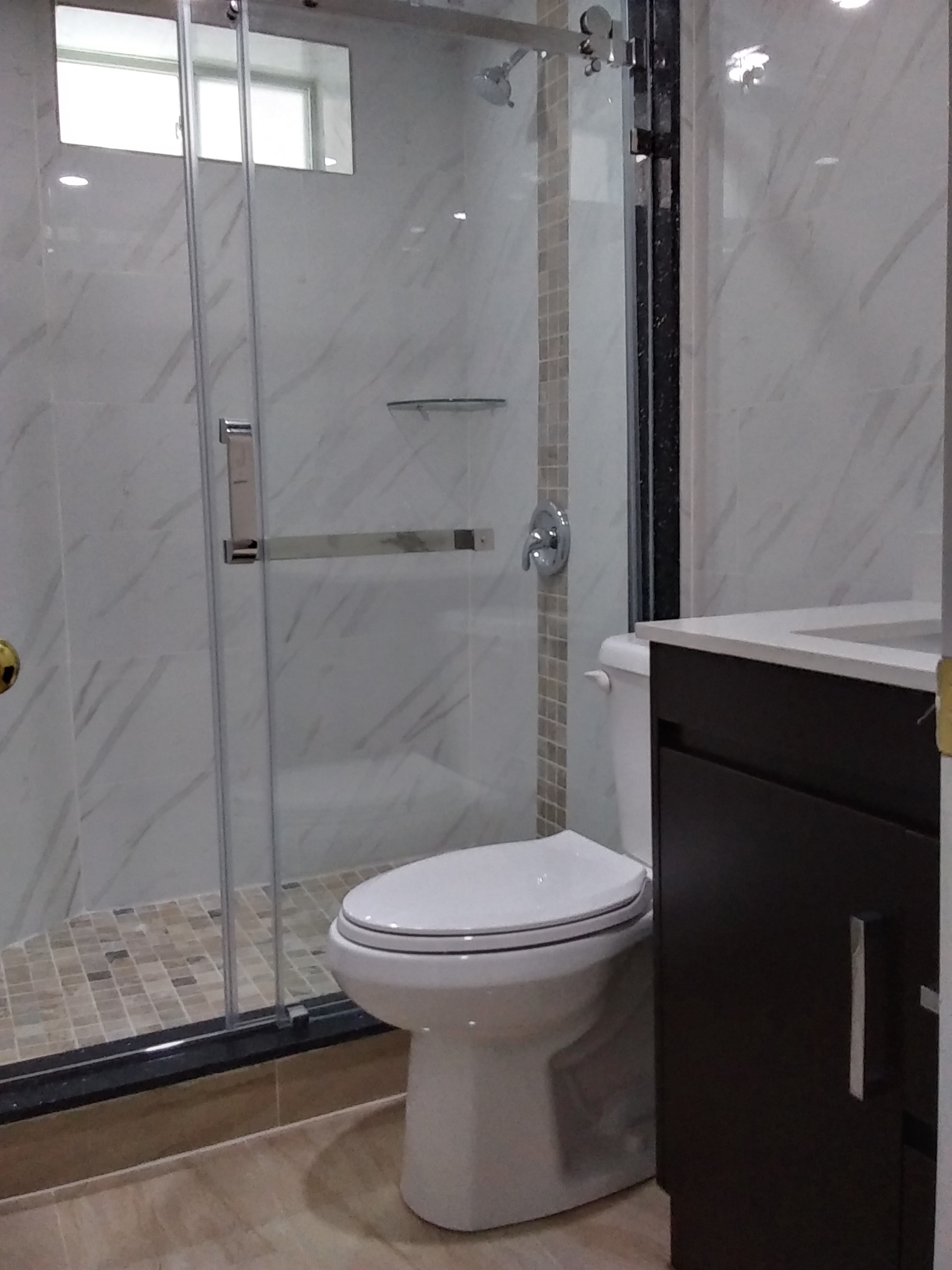 Kitchen & Laundry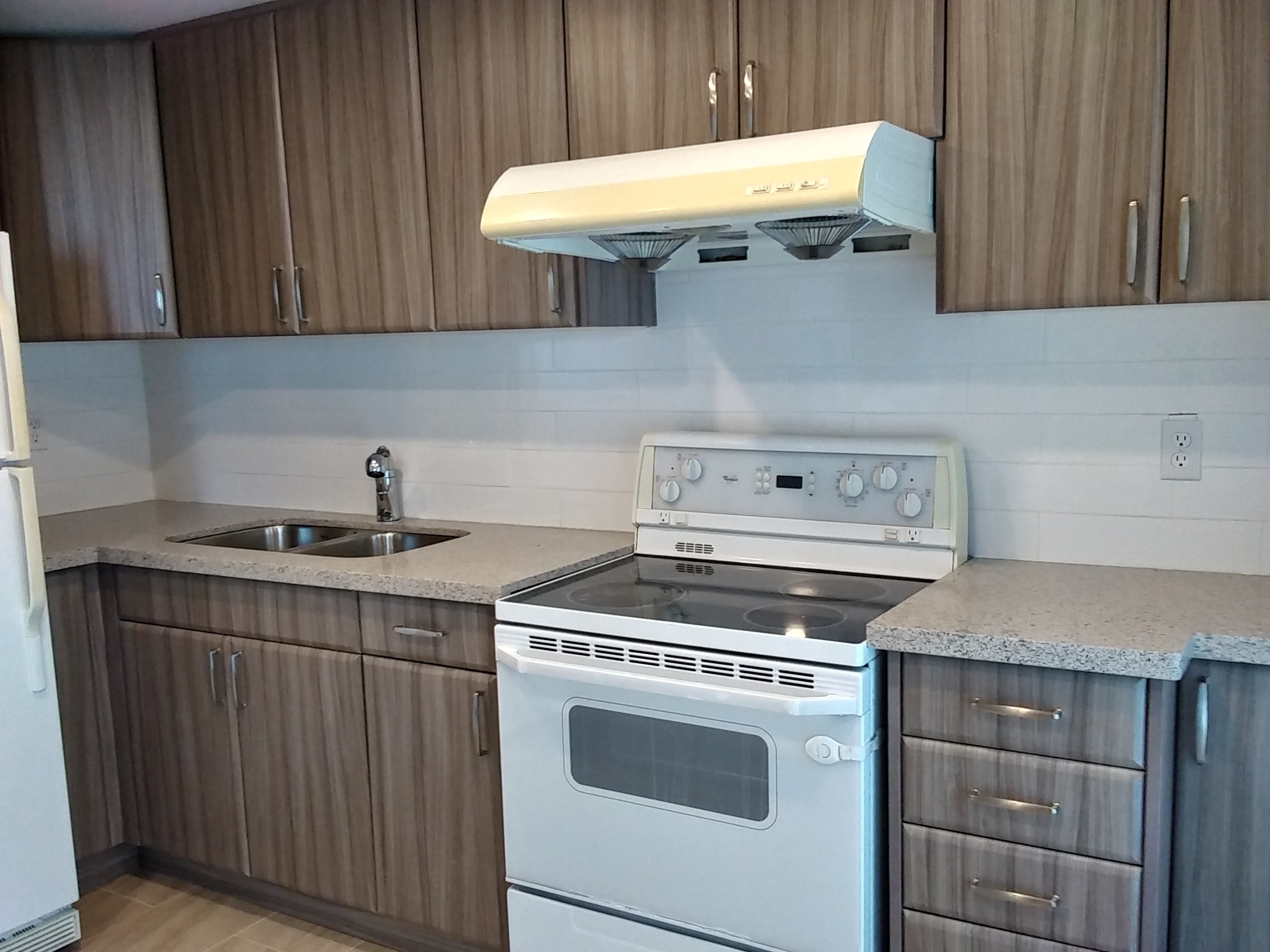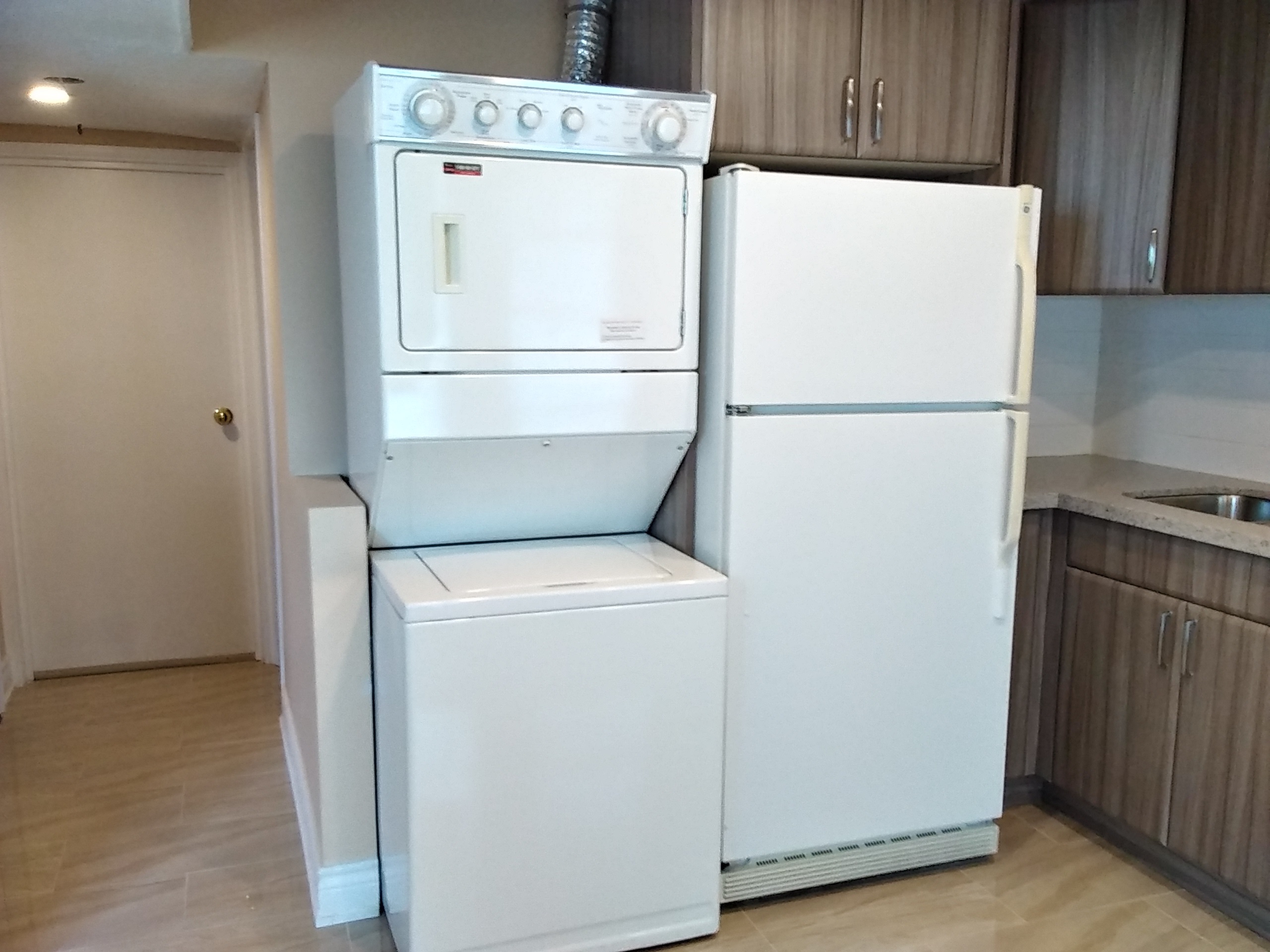 Living/Dining